The welcome addresses were given by Dr. Tiago Antunes, Secretary of State for European Affairs, followed by Mr. Miguel de Serpa Soares, Under-Secretary General and Legal Counsel of the United Nations.
The EPLO Global Rule of Law Commission, composed by personalities from all parts of the world, according to the principle of geographical representation, will develop a comprehensive Global concept of the Rule of Law with respect to Universal Values and diversity in a dialogue of civilizations.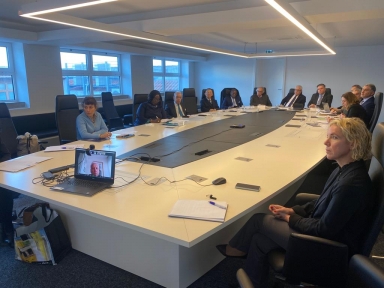 The EPLO Global Rule of Law Commission shall be open to receive information from any part, for the state of the Rule of Law around the world. The Commission members shall not have political considerations in pursuing the execution of their duties and shall not have sanction powers of any kind. The commission operates from the EPLO Headquarters in Cascais, Portugal.
This meeting follows the official announcement of the initiative to the 6th Committee of the United Nations, New York, on 10 November, where the EPLO has permanent observer status to the General Assembly.