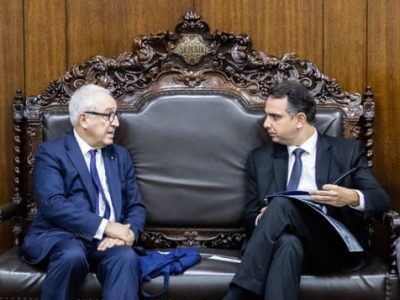 Professor S. Flogaitis with National Congress Senator R. Pacheco.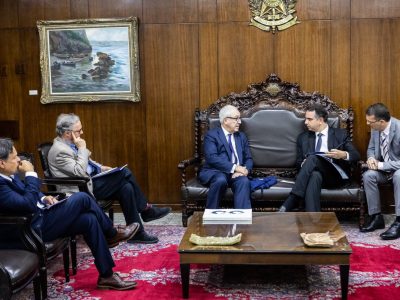 President of the senate and the National Congress Senator Rodrigo Pacheco with Prof. Flogaitis.
In a cordial and constructive atmosphere, the two authorities fully shared the idea of the strategic importance of Brazil in the dialogue with the European Union. The meeting focused on the discussion on the entry of Brazil as a member state of the European Public Law Organization. The meeting ended with a kind invitation to the President of the Federal Senate by Professor Flogaitis to visit the Organization's headquarters in Athens.
MoU between the EPLO and the Fundação Fernando Henrique Cardoso in Brazil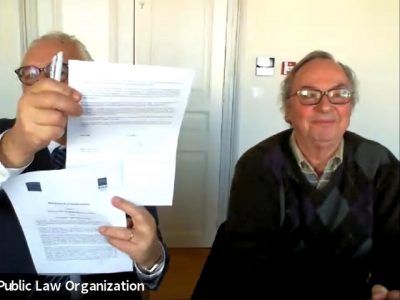 Professor Flogaitis with Ambassador Césario Melantonio Neto  signing the MoU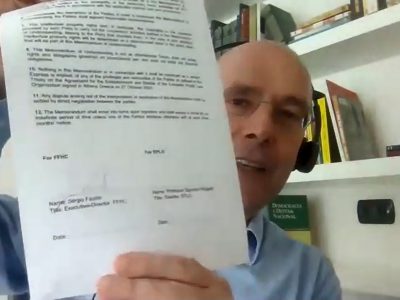 Professor Sergio Fausto signing the MoU
March 17, 2021 signed an MoU with the purpose to create and disseminate knowledge and conduct technical cooperation activities in the field of public law and governance, in working together to develop the Capítulo Brasileiro of the EPLO, helping to bring together and around the EPLO the best academic, judicial, political, diplomatic and in general public spirited forces of Brazil in terms of equality, mutual respect, friendship, cooperation, commitment and belief in a Global, transatlantic concept of public law and governance.
Furthermore, the parties within their competence intend to cooperate inter alia in conducting and supporting scientific and educational research, developing of educational programs, personnel training, teaching and technical cooperation, as well as to promote cooperation between Europe and Brazil.